What the Tenants say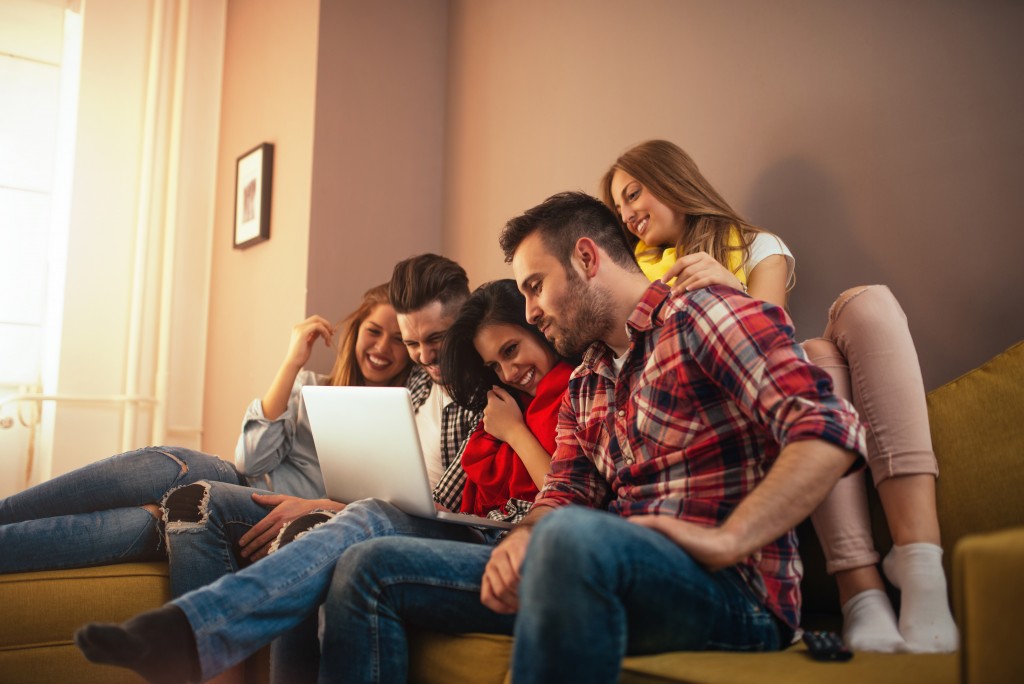 From Home in Zagreb, a few questions have been made to tenants who have been or are in one of our properties.
Introduction of our tenants
The people who have answered these questions have been Inès Béraud and Xabier Gregorio. Ines is a 20-year-old girl of French nationality who is studying business at a university level. While Xabier is a 26-year-old young man of Spanish nationality who is studying for a master's degree in electrical engineering.
We divide the questionnaire into 2 parts. The first one is related to life in Zagreb and the second one is related to the accommodation.
---
Life in Zagreb
Why have you chosen Zagreb?
Xabier: I chose Zagreb because I found it an interesting city where I could learn a lot from a balcony big city and not too far from the coast. I also heard about its gastronomy and they offered me a great academic learning agreement.
Inès: I choose Zagreb because it was a city in Europe, I wanted to discover an eastern country, I had a good return to this city, and the cost of living was interesting.
What do you like the most about living in Zagreb?
Xabier: What I most like about Zagreb is that they share that Mediterranean spirit, that is easy to hang out with people, take some coffees or beers any day of the week after work.
Inès: For me, the best thing about Zagreb is that it is a small capital, consequently we have everything we want but at the same time we feel at home because it is quite a small town and therefore we don't feel lost.
What is the best thing about Zagreb? And the worst one?
Xabier: The best thing about Zagreb, specifically this year, is the way it has handled the corona situation, making it able to go through the street, in open areas without facemasks. And the worst thing I will go with the language. It is an uncommon language with no relation with Latin-Romanic languages, so it is difficult to understand and to learn it.
Inès: Another good thing about Zagreb is that there are plenty of Erasmus and young people which is quite good to integrate us into a foreign country.
No worst.
What kind of activities have you been able to do during your stay in Zagreb?
Xabier: I have been able to go hiking to the mountain, go skiing, go-karting, also enjoy several museums… and I still have things to do on my bucket list before going back to Spain.
Inès: Going to the cinema; take a stroll around the city, to see all the monuments; going to the 360° building the see the view of Zagreb; Dolac market; Run into Maksimir Park; Going to Jarun lake; Museums (of Broken relationships and of illusions); Do shopping at Arena center…

And discover other cities.
How do you think this experience has changed you?
Xabier: I would say it has helped me most in the way to be able to start a friendship in a foreign language. I knew I was going to know new people, but I was kind of afraid of a hypothetical language barrier that in the end, it has not exist.
Inès: I am more independent, and I have become better to speak and understand English.
How is your typical day in Zagreb look like? (speak about what you do after classes, what cities apart from Zagreb have you visited…)
Xabier: I usually go to a Menza (student canteen) to have lunch with my friends, and after that, every day can be different. I try to go to the gym to work out as much as I can, but most of the days we end in someone's place playing board games or taking some beers in the center of the city.
Inès: After class, I go out to meet my friends for a drink in the city center of Zagreb or I go to do sport.
How have you been able to make your group of friends?
Xabier: That was easy, before landing in Zagreb I was already in an Erasmus group chat, so it was easy to meet people in Zagreb in those first days. Once you got into a group, it was easy to meet new people by hanging around the national theater at night.
Inès: Thanks to my school at first and after during parties.
What were your fears at the beginning? Do you think you have fought them?
Xabier: My biggest fear was not able to communicate plenty fluently with foreign students due to my English level, but I must confess that I sub-estimated myself, and it was easier than I thought in the beginning.
Inès: Manage to keep in touch with my friends in France and manage everything alone away from my family. And yes.
Any recommendations to students who are planning to do Erasmus in Zagreb?
Xabier: I absolutely recommend Zagreb as a destination for the Erasmus experience. It is near to the coast, tons of things to do here, a lot of foreign people has this city as a destination, so it has a huge Erasmus atmosphere around it. It handles in a comfortable way the corona situation, it has a lot of countries nearby you can visit, and for sure a lot of night parties that I was not able to live in due to the pandemic.
Inès: To come for a minimum of 4 months because it is only after one or two months that you really start to appreciate the Erasmus experience.
---
Accommodation
How do you find accommodation in Zagreb?
Xabier: During the summer I looked for apartments through different accommodation companies.
Inès:  Thanks to Home in Zagreb recommended by my School in Croatia (ZSEM).
Which criteria did you have while looking for accommodation?
Xabier: I was looking for a spacious flat that had a living room where I could chill with my flatmates and host some dinners among friends. And also, to have a desk in the bedroom where I could work.
Inès: Close to center, with a bedroom separate from the living room and kitchen.
How is your communication with the landlord?
Xabier: It was fluently when needed. I could text her every time I had any kind of problem and she answered in an hour or a couple of hours, but on the same day, so it was great.
Inès: Not often but Good.
Is your property well equipped?
Xabier: Yes, it was, it had everything I was looking for.
Inès: Yes.
Did HomeInZagreb help you find your ideal apartment?
Xabier: Yes, I firstly texted asking for the status of a flat that seemed to be already in the process of being getting booked, so they immediately sent me different apartments that could fit my needs.
Inès: No.
How did you find out about Home in Zagreb?
Xabier: I was told by a previous Erasmus student about HomeInZagreb, he told me they were especially used to work with Erasmus students.
Inès: Thanks to ZSEM.
Have you had help with the necessary paperwork and documentation on arrival from Zagreb or before?
Xabier: Yes, I already came with all the paperwork needed to be done or ready because I asked for help to fill them before coming to Zagreb while I still was in my home country.
Inès: Yes, my landlord and my school helped me.
How was your reception at the property?
Xabier: An employee of HomeInZagreb waited for me at the main door despite it was late due to the delay on the flight of arrival. He was kind and explained to me everything I needed about the apartment.
Inès: Good, they gave me plenty of useful information, a tram ticket, and a t-shirt.
Would you rate the apartment/studio/room where you have lived with a good grade?
Xabier: Yeah, for sure. It was a nice and comfortable apartment for 3 students with a nice connection with the tram just in front of the main door with the rest of the city.
Inès: Yes, but not the best grade like a 6/10 because the surface and the location are perfect, but the interior is too simple for my taste.