Croatia Digital Nomad Visa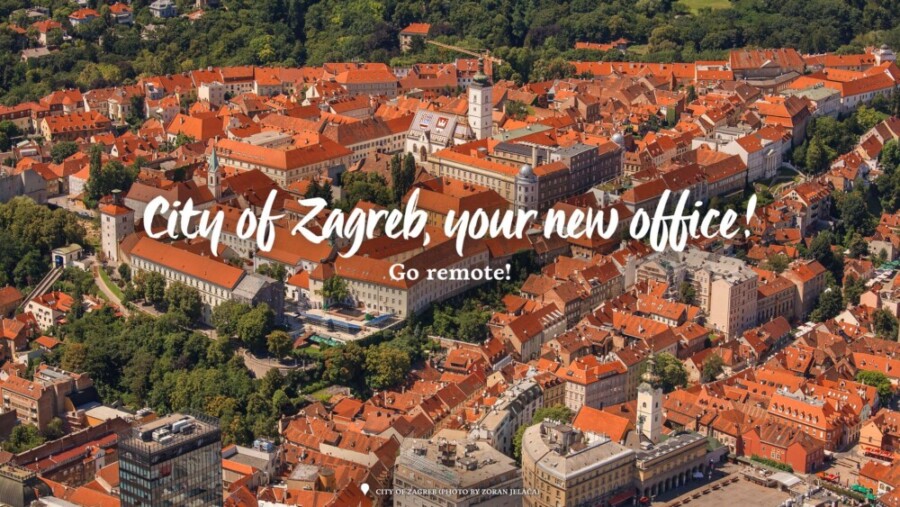 Croatia recently became one of the countries issuing digital nomad visa which offers temporary residence permit for people working remotely. Launched on January 1st, 2021, the Croatia digital nomad visa is more robust and advantageous than similar programs in many other countries. It can be described as a Croatian residence permit that offers you up to 12 months stay to work and explore the beauty of the country
1. Benefits of Being in Croatia
---
Historically, Croatia has been a welcoming and friendly country to foreign nationals. The country offers several advantages that make foreigners from different countries make the most of their stay. So, as a nomad digital visa holder, you are sure to enjoy all these benefits, which include:
12 months of staying, working and exploring the beautiful country
Affordable cost of living: Croatia is one of the most affordable countries to live in Europe
Safety: Highly ranked in the global security and safety index
Easy communication – English is widely spoken in Croatia
Moderate Climate – not too hot, not too cold
Fast and effective internet connectivity for smooth and interrupted digital services
High-quality healthcare
Provision for your accompanying family members (spouse and kids)
Easy and fast accessibility to other European hubs
2. Eligibility Criteria for Digital Nomad Visa
---
Digital Nomad Defined: The first requirement is to meet the definition of a digital nomad. According to the Ministry of the Ministry of Interior, "A DIGITAL NOMAD" is a third-country national who is employed or performs work through communication technology for a company or his own company that is not registered in the Republic of Croatia and does not perform work or provides services to employers in the Republic of Croatia."
Other Requirements
If your digital service meets the description above, then you can proceed to provide other requirements for the Croatia digital nomad visa, which include:
Copy of valid travel document, such as passport, which must be valid for at least three months longer than your intended period of stay
Proof of health insurance – must be valid for the intended duration of stay.
Proof of financial support: This is to demonstrate that you have or earn enough income to support yourself throughout your stay. You will need to show your bank statement or proof of income to demonstrate this. The minimum required monthly earning is HRK 16,907.50, which is equivalent to 2,700 USD. If you will stay for up to 12 months, you must prove that you have a minimum of HRK 202,890.00 (32,000 USD) in the bank. For each additional family member, the required amount increases by 10%.
Proof that you haven't been convicted of any criminal offence in your country of residence
Provide a Croatian Address
Marriage certificate, if you are married
Proof of purpose: This is to demonstrate that you meet the definition of a digital nomad in terms of your services and the employer you work for. Documents to demonstrate this include:
contract of service or employment with a foreign employer
statement from a foreign employer
copy of company registration, if you own the company
3. Application Process
---
You can process your application by following the steps below
Contact Croatian Embassy or MUP
Your present location will determine where you will apply from. If you want to apply abroad, you will need to contact the closest Croatian embassy or consulate to you for guidelines. If you are in Croatia, you can contact the closest police station, also known as Ministarstvo unutarnjih poslova (MUP), within the jurisdiction you intend to stay as a digital nomad. You will be directed on how to go about the application.
Prepare Your Application
You will need to complete this application form and also provide all the supporting documents mentioned above as proof that you meet the requirements. The application can be completed online or at the police station or embassy/consulate.
What Happens After You Applied?
After submitting your Croatia digital nomad visa application, it will be reviewed by a designated official who will decide whether you provided all the required information. If they are satisfied, they will accept your application and commence its processing. In some cases, you may be asked to provide more evidence that will help them further in decision-making. The processing time could take up to a month, during which the officials may also be in communication with you for more information if need be.
If you are applying from Croatia, you should not leave the country while the application is being processed. It is important to provide a working email address and phone number, as you may be contacted by the officials working on your application if they need more information.
Application Approval
If your application is approved after the processing, you or your lawyer (if you are being represented by a lawyer) will be notified via a phone call or a written document sent to your address.
The notification may also be via email if you applied online.
Apply for a Visa (If You Need One)
We don't just provide you with accommodation; we also help facilitate your smooth visa application and entry to Croatia. HomeInZagreb works with highly experienced immigration lawyers who can help you with your digital nomad visa application process. While it is possible to apply for the digital nomad yourself, we strongly advise that you work with an immigration expert. This will ensure that the application process is hitch-free and fast and significantly improve your approval chances. Our immigration lawyers will help you prepare your application according to the MUP guidelines and provide you with all the legal support you need throughout your stay in Croatia.
You can get your digital nomad visa application process and accommodation booking started right away by simply contacting us here.